Wedding at the Barnes Foundation
A Barnes Foundation wedding is absolutely perfect for couples looking for that something "different." I hear it all the time. After over a thousand weddings, I continue to hear clients talk about their need to have their wedding at a venue that isn't so cliche.
Weddings at the Barnes Foundation are the perfect answer for those seeking the "it" factor. Stunning architecture, the priceless works of art within the galleries, an ideal location along the Ben Franklin Parkway, and its proximity to so many great areas to make wedding portraits all provide me, as a photographer, some fantastic opportunities to create images. It's hard not to be inspired when you know that within just a few steps from the event space, you could experience some of the most incredible works of art ever produced.
The juxtaposition of art collections and the environment blow me away every time I see this place. The reflecting pool, landscaping, and so many other scenarios stimulate me to create my own art.
Here, Gillian, the fantastic bride for this wedding at the Barnes Foundation, is standing in front of an ivy-covered wall. It's my favorite spot on the premises to shoot portraits. By choosing a shallow depth of field on my Nikkor 105mm F1.4 lens, I separated Gillian from the background that created this "3D" effect. She was amazing to work with and naturally beautiful.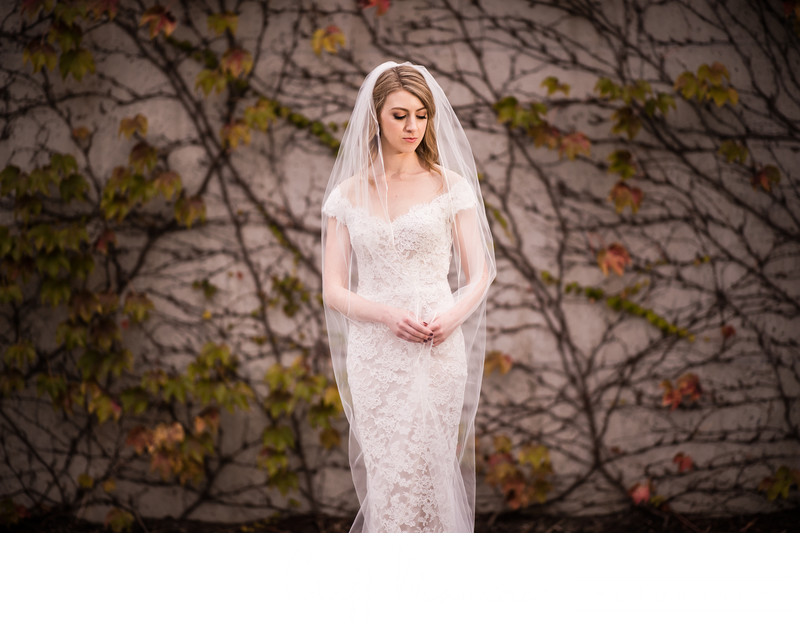 Location: 2025 Benjamin Franklin Parkway, Philadelphia, PA 19130.
1/2000; f/1.4; ISO 320; 105.0 mm.