Wedding Photos at Water Works
I've always enjoyed making wedding photos at Water Works, a Cescaphe venue in Philadelphia. It's rich in Philadelphia history, and it's a spectacular location along the Schuylkill River. As a photographer, one of the things I value most in a wedding venue is providing an eclectic mix of images in the fastest period of time during a wedding day. Cescaphe Water Works weddings allow me the opportunity to not only use the grounds there but also various locations along Kelly Drive in Philadelphia.
This image, taken along Kelly Drive, was taken late in the day as the sun sets to the west. It provided me phenomenal light on our bride's face, and the architecture from the bridge in the background gave me a lovely frame to compose with the subject.
In its day, the Water Works was the second most popular tourist attraction in the United States, next to Niagra Falls. Today, Philadelphians use it as a fantastic recreational destination, and on any given day, you'll find a ton of people biking, running, and picnicking on its grounds.
When I capture Water Works wedding photos, it's critical that I include the river in the images to depict a sense of place. The great part about that is that even at night, the river is lit up by boathouse row.
During Covid, I believe weddings at Water Works will become even more popular because you can literally do everything outdoors.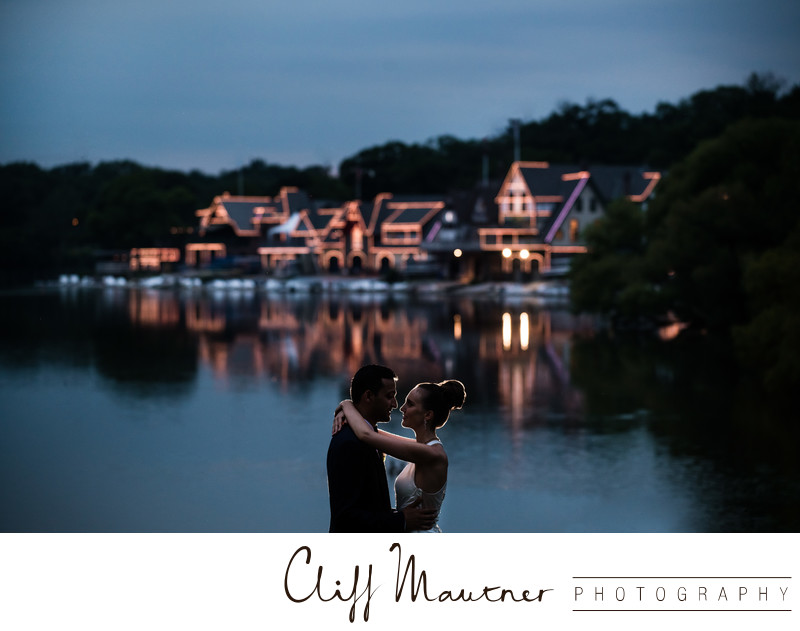 Location: 640 Waterworks Dr, Philadelphia, PA 19130.
1/2000; f/4.5; ISO 320; 155.0 mm.