Weddings at The Bellevue Hotel Philadelphia
If posh were to have in image attached to it, it would be the Bellevue Hotel Philadelphia. The absolute epitome of luxury, her doors have opened to the likes of Katherine Hepburn, the Vanderbilts and even the Queen of Romania in 1926. The hotel has hosted both Republican and Democratic Conventions since its inception along with several society gala balls, earning its title as "The Grande Dame of Broad Street".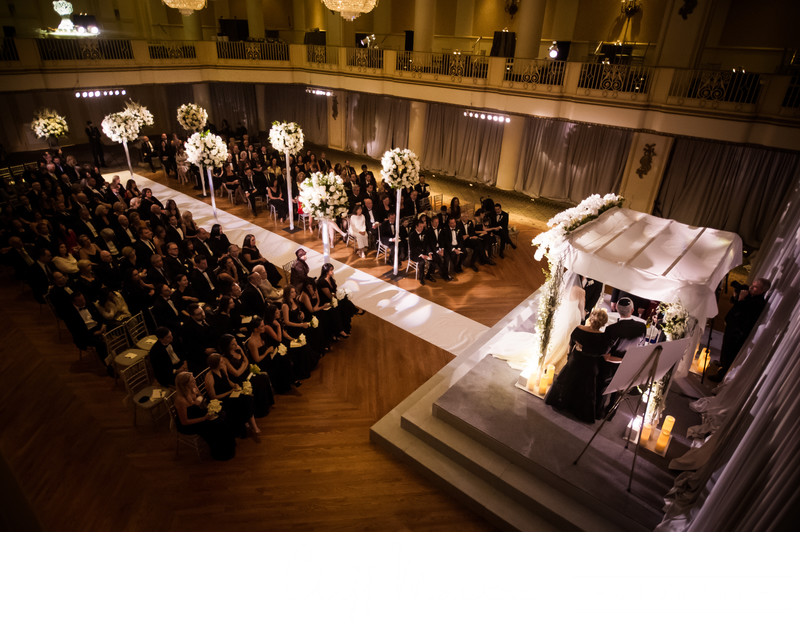 It remains one of the top choices from couples around the Philadelphia region looking for an "old world" Philadelphia feel. Wedding photos can be taken nearby the hotel, with a potpourri of options within a few block radius.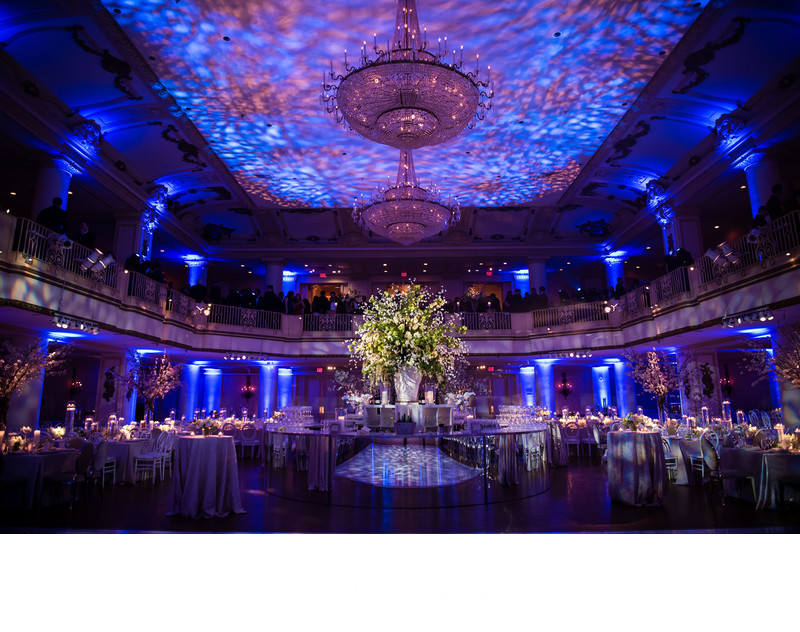 While history echoes in its corridors, it can also be found in just a short 2 mile walk to Old City, home of the Liberty Bell. Located in the hub of Philadelphia's Theater District, guests will have no shortage of entertainment options. The Bellevue underwent a massive $100 million renovation in 1978, in which it imported 44,000 square yards of carpet from Ireland, 25 tons of marble from Portugal and ornate, crystal chandeliers from Uruguay, which only contributed to its already opulent standing in Philadelphia society. The Grand Ballroom at the Bellevue has long been viewed as the most beautiful room in the entire Philadelphia region.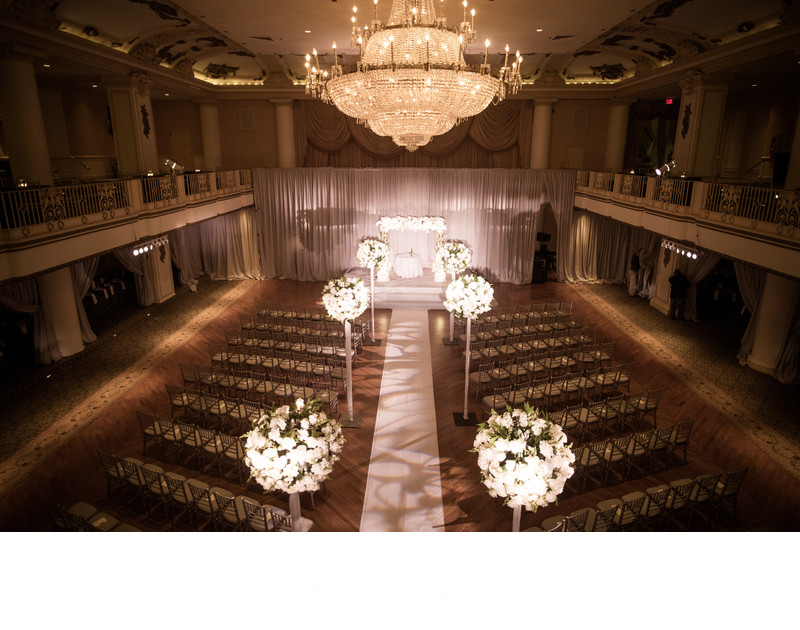 Over the years, gourmet and casual restaurants have been added, alongside couture shops, a salon, spa, sporting club and 11 floors of office space, making it a proverbial "one stop shop" for any occasion. The Bellevue has always been considered the premier venue for the elite and aristocratic.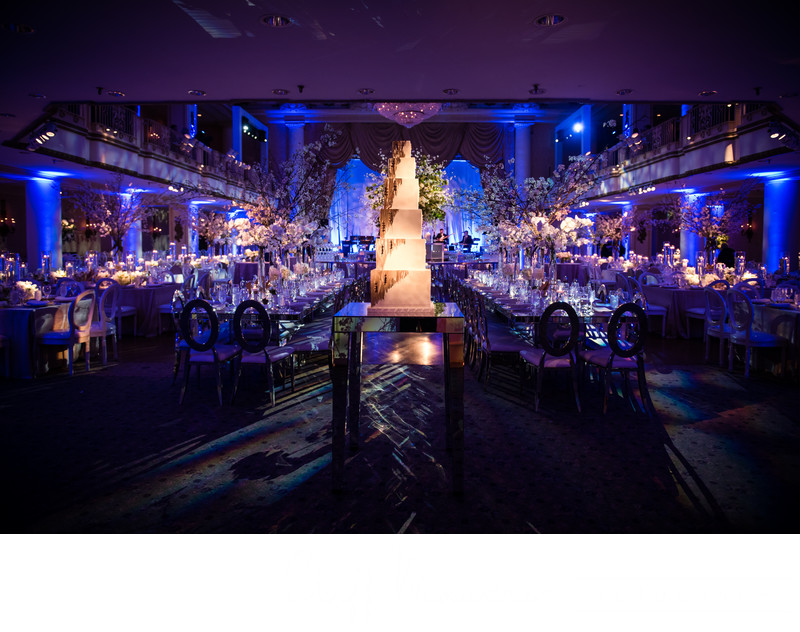 Weddings occur in either the two-tiered Grand Ballroom, hosting up to 1,450 guests, or the Rose Garden, located on the Bellevue's 19th floor. Suites in the Bellevue boast 14 foot ceilings, parquet flooring and a sumptuous warmth that will surely leave guests refreshed and reinvigorated.
Couples who choose to have their event here usually love ending their evening with a spectacular photograph on Broad Street, otherwise known as Avenue of the Arts. Here is one of my favorite photographs captured at the end of a Bellevue wedding. Any couple yearning for timeless sophistication in the heart of Philadelphia need not look further. To learn more about this spectacular venue, click on this link.