Rittenhouse Hotel Wedding Photos
210 W Rittenhouse Square, Philadelphia, PA 19103
https://www.rittenhousehotel.com/weddings
Deservedly one of the most awarded hotel properties in Philadelphia, the Rittenhouse Hotel gets its namesake by situating almost every aspect of the architecture around the gardens and foundations of Rittenhouse Square. While its doors opened officially in 1989, the property itself was purchased by railroad tycoon A.J. Cassatt and his wife Lois Buchanan Cassatt, for which the Mary Cassat Tea Room is named after. The Episcopal Church of Pennsylvania utilized the building as its headquarters before it was converted to a private school under the Academy of Notre Dame.
While much of the original design is intact, the Rittenhouse Hotel has become a beacon for the contemporary. The sprawling hotel features 118 guest rooms up to 600 square feet and 25 additional suites that encompass up to a whopping 2,000 square feet. Embedded among the suites is a full-service salon and spa along with its Forbes Four-Star rated restaurants: Lacroix, Bar210, Scarpetta, the Library Bar, and Mary Cassatt Tea Room.
The Grand Ballroom is a consummate example of luxury, accommodating large-scale weddings and events among its illustrious walls. Those looking for a more intimate arrangement will find the same quality service and attention to detail within the smaller Parkview Suite.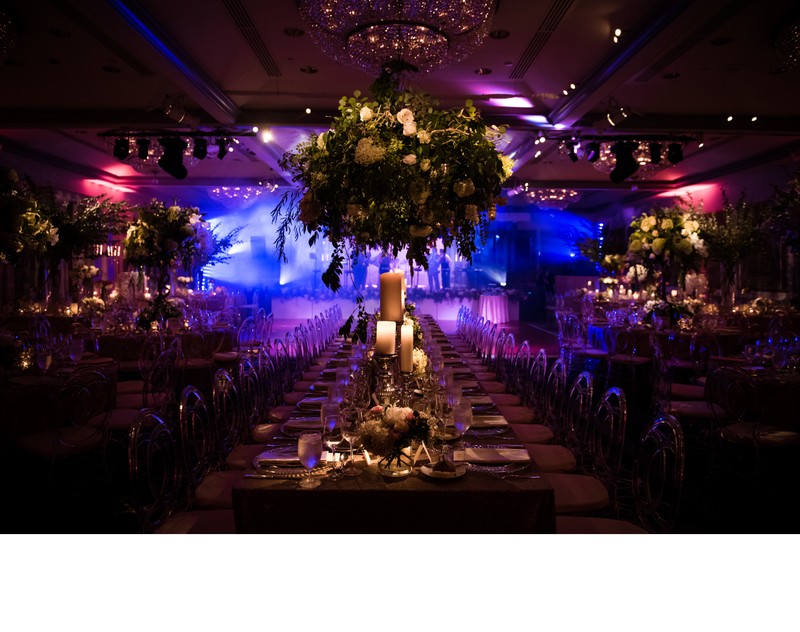 Rittenhouse Hotel Photographer
Rittenhouse Hotel weddings provide one of the most unique experiences possible in the city of Philadelphia. I've had the pleasure of shooting nearly 100 weddings at the Rittenhouse Hotel, and I feel like they're a part of my family. From Rittenhouse Square to the incredibly elegant ballroom, Rittenhouse Hotel weddings provide an unsurpassed ambiance in the most desirable settings in Philadelphia. Their food is only surpassed by their service, and the staff takes great pride in providing the very best experience to every client.
It's hard to fathom a better setting than Rittenhouse Square, and I'm able to provide stunning photographs within a few steps from the hotel for every wedding at the Rittenhouse Hotel. Late in the day, the sun sets over the hotel which provides me with breathtaking light for portraits of my clients. The park setting allows me to give my clients an absolutely stunning backdrop for bridal, wedding party, and family portraiture. It's truly special and incredibly convenient.
Are you saying "I do" at the Rittenhouse Hotel in Philadelphia? Contact me today to talk about photography for your wedding.