Holly Hedge Estate Wedding Photos
6987 Upper York Rd, New Hope, PA 18938
For over 20 years, Holly Hedge's appeal has inarguably been its quintessential coastal New England charm, set in the Philly suburbs in Bucks County. Erected in the late 1770s, the property has seen several iterations through the years, each serving to restore and maintain the 18th-century ambiance and architecture. In fact, we can thank the artists that inhabited the property in the '60s and '70s for preserving the Old Barn's appeal and original structure when it served as a performing arts space.
The Fell family originally obtained the property, and with Watson Fells's exceptional work as a carpenter, the property began its transformation. Most notable is the Old Stone Barn, constructed from Bucks County fieldstones. This kind of construction is now considered rare among the bank barns dotted throughout Pennsylvania. Don't let the commonality of these bank barns fool you! These structures are perfect for weddings with their separate levels, both being accessible at ground level, given that its nature is to be built into the side of a bank or hill. Hence, "bank barns."
Though the traditional stone barn most certainly draws quite a spectacle, the 21-acre facility, located in New Hope, PA, certainly appeals to the rustic tastes of both clients and guests alike. Receptions accommodate up to 200 guests, and 15 on-site guest suites are offered in a restored farmhouse. This is certainly far and away not your typical hotel accommodations!
Coupled with in-house wedding planners and the ingenious catering staff— the focus is on seasonal and locally sourced farm-fresh meals— the end result is always distinctive, even among the richness of high-end weddings. It's no wonder that couples and their guests find themselves luxuriously cozy and beyond provided for at Holly Hedge!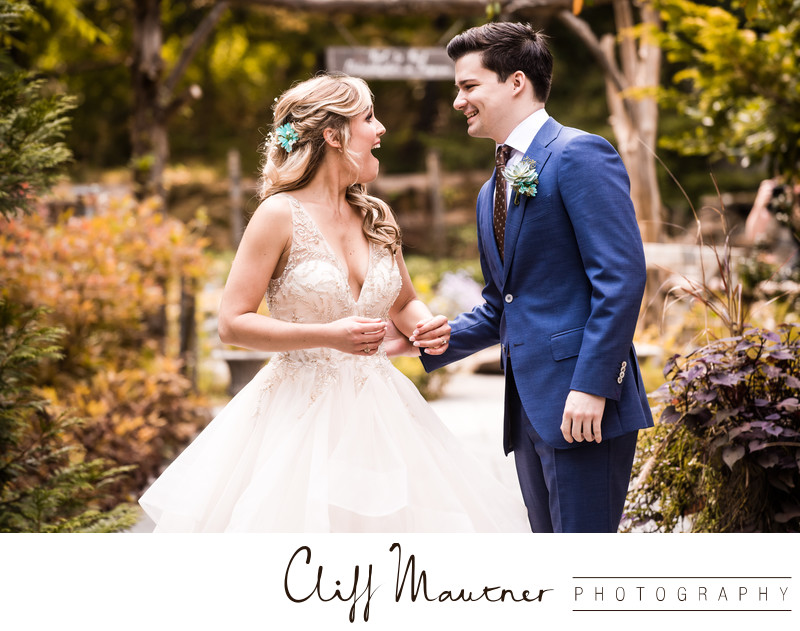 Holly Hedge Photographer
Holly Hedge Estate weddings always have a tremendous vibe. Photographically, it's one of the easiest and most dynamic venues to shoot, and it always yields stellar images.
Holly Hedge is in beautiful New Hope, and its sprawling land is perfect for a couple looking for that rustic, country setting. From the wedding preparation to the reception, Holly Hedge Estate provides me, as a photographer, some of the most beautiful settings for wedding photography imaginable. The upper level of the barn produces phenomenal light that pours into the loft, and I'm able to make some truly dramatic images, even if the weather doesn't cooperate. With the old cottage-like suite for the bride and groom's wedding night, the open-aired courtyard outside of an old barn, and even wide-open fields that are drenched in amazing light, I've always been able to provide my clients with stunning images time after time at Holly Hedge.
Are you planning on getting married at Holly Hedge Estate in New Hope, PA? Reach out today to talk about wedding photography at one of my favorite venues in the Philadelphia suburbs.