Bonnet Island Estate Wedding Photos
2380 E Bay Ave, Manahawkin, NJ 08050
https://weddingsofdistinctionnj.com/venues/bonnet-island-estate/
Located in the small, picturesque town of Manahawkin in New Jersey, Bonnet Island Estate offers all the romantic, seaside charm without missing any of the grandeur of its city situated counterparts.
All aspects of the wedding, from the rehearsal dinner to a glorious Sunday brunch send-off, takes place within the mansion and its respective event rooms. Embracing the traditional style of Nantucket, the timber-framed chapel features barn-style doors that extend out onto a two-toned stone patio, enticing the relaxing sea breezes in. Clusters of attractive florals line the patio, further enhancing the natural beauty of the property.
Bonnet Island Estate's Ballroom is synonymous with the sea! The structure itself resembles the hull of a classic sailing ship which soars 30 feet and its floor-to-ceiling windows give up to 250 people the opportunity to peer out onto the bay in between pauses in dancing.
Arguably the best part of hosting a wedding here? The fact that the entire private island is yours. It's no wonder couples choose to book the estate for the entire weekend! The 12 private suites give guests a glimpse into the estate's history as a duck hunting lodge, with historical relics adorning the suite's nooks and crannies.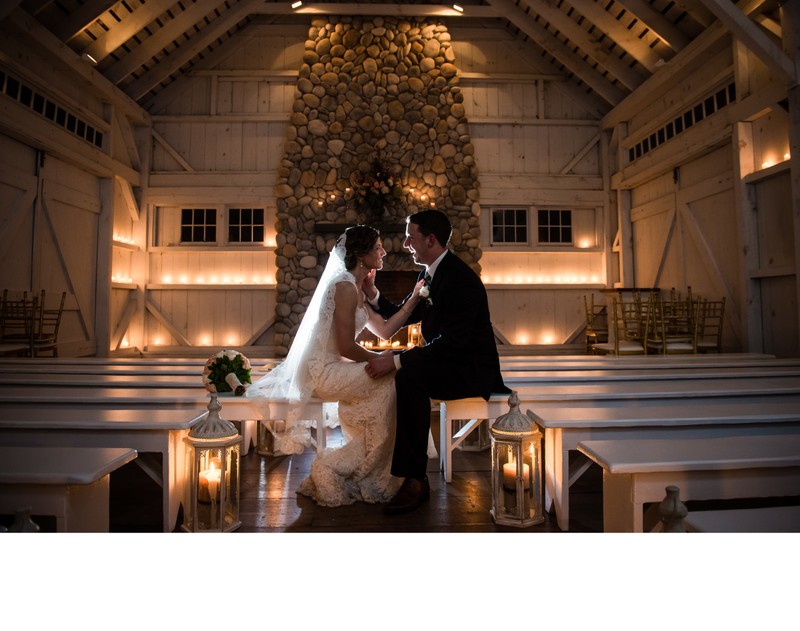 Bonnet Island Estate Photographer
If you are getting married at the Bonnet Island Estate in Manahawkin, a Weddings of Distinction site, and are looking for a photographer, I'd love to talk to you!