About Cliff Mautner
Philadelphia & New Jersey Wedding Photographer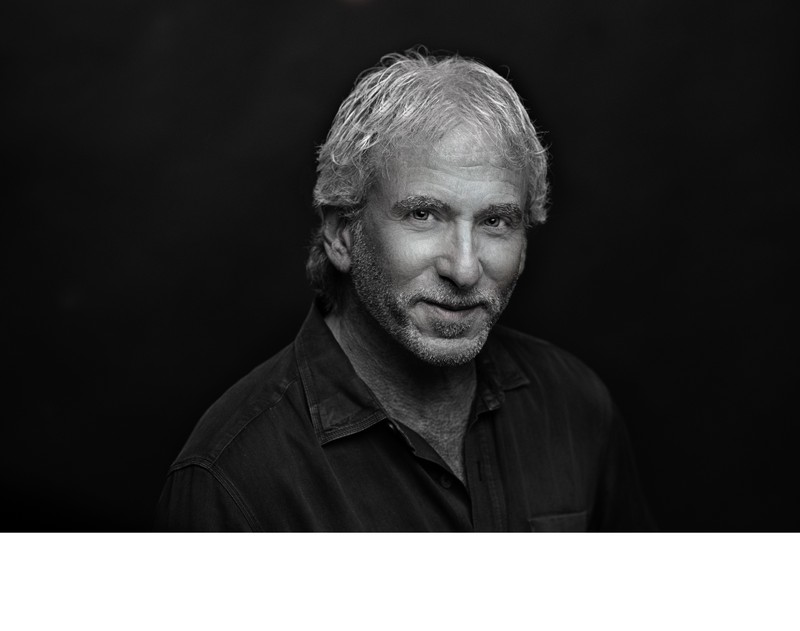 Photographing Your Wedding
As a photographer serving Philadelphia, New Jersey, and New York City, I'm perhaps best known for my authentic, dramatic, and timeless photography. I use light, composition, emotion, and relationships to create inspiring and timeless wedding photos.
My experiences as a newspaper photojournalist provided me with unparalleled insight into how to tell a story through images. Now, the story I tell is your wedding story. I'll be there to photograph and anticipate both planned and unplanned moments— from the obvious to the inconspicuous.
I approach the day journalistically, capturing moments as they happen, but I also help pose or place my subjects in the best light to ensure they look their best.
I will discreetly document your ceremony, but I will take charge when direction is needed. For family formals and portraits of the couple, I work efficiently to capture a variety of images that will best tell the story of your day.
I promise to work hard to deliver photographs that you will cherish for decades to come— photographs that will make you laugh, sigh, and cry.
Over the last twenty-five years, I've had the privilege of documenting nearly 1,200 weddings — creating moving photographs of couples, families, and friends through honest wedding stories— and I'd love to photograph your event.
If you're planning an event in the Philadelphia area (or anywhere in the world) and you're looking for a photographer committed to capturing your authentic story, I hope that you'll consider me. I'd love to meet you and your partner and talk about your wedding!
Bringing Photojournalism to Wedding Photography
Before my wedding photography career, I spent fifteen years as a photojournalist for the Philadelphia Inquirer. Working locally and abroad, I photographed over six thousand photo assignments and created over a million photographs.
In 1998, I entered the wonderful, wacky world of weddings, and I haven't looked back. Some may believe that wedding photography would be an easy transition after a career in photojournalism, but it took some time to adjust. My new goal as a wedding photographer was multifaceted. Rather than just telling a story with an interesting image, I had to learn to make everyone look their best with posing and lighting, while creating compelling images that tell the couples' story.
When it comes to capturing these moments during the wedding day, I give all my energy and effort, every time. I pride myself on that. I do my best to manipulate the scene as little as possible; I may help the light in a given situation, but I still prefer to allow things to occur organically. I think couples prefer it that way as well.
The drive and intensity I put into every event focuses on anticipating and reacting to real moments in time. I'd rather wait for the moment than make the moment. Every once in a while, a gift is given to us right before our eyes. Capturing images like these keeps me motivated to continue my pursuit of moments at every event.
Without the Camera
When I am not working, you'll find me on the golf course or dining with friends at one of the many great restaurants in Philly or South Jersey. I love pizza and will try a slice just about anywhere. Still, my favorite Philadelphia locations are Pizzeria Beddia, Pizzeria Stella, and Angelo's Pizza, and I often get a pie from Pizza Crime in Haddonfield, NJ. The best pizza in the country (in my opinion) is the one and only John's Pizza in Greenwich Village, New York City.
I love cooking, and I have a soft spot for Italian food, although I try to eat healthily... most of the time.
I have 25-year-old identical twin daughters— one is in med school, and one is a performer in New York City— and I couldn't be more proud of them.
I'm often asked what I enjoy photographing when I'm not working. Landscape and travel photography is an invaluable release for me. I don't get to do it often enough, but it feeds my creative soul and keeps my batteries charged after decades of making pictures.
Over the years, I've learned that it's imperative to continue to be inspired. My photo students are often curious about my creative influence. The Rembrandts and Carravagios of the world have given me insight into the world of shadows and highlights, and the work of these great artists has influenced my process. That said, I also find inspiration and motivation through great cinematography. Steven Speilberg, Jim Jarmusch, and Ridley Scott are just a few filmmakers who use light and composition to tell their stories. They're enormous ingredients in my work, and I'm always looking for ideas while enjoying the creations of these wonderful artists.
Heather Bilek, Studio Manager
My studio manager, Heather, keeps everything running smoothly and handles most post-wedding client communication at Cliff Mautner Photography. Right from your initial inquiry, our focus is on supreme customer service. As you begin your journey with me, I'll take care of your questions and concerns, help build a timeline, and everything else you'll need through your wedding day. After your event, Heather will step in and hold your hand throughout the entire album design and ordering process while providing the very best service possible.
In addition to refining and retouching your images, Heather creates unique designs for your wedding or portrait albums, posts on the blog, and fulfills print and product orders. With a BFA in Photography and Printmaking from Montserrat College of Art, Heather is proficient in all areas of production and album design. My clients love her attention to detail and easygoing personality.
Awards & Accolades
Over the years, I've been honored by the photography industry, receiving recognition from the most prestigious organizations in the world. In addition to being named one of the Top Ten Wedding Photographers in the world by American Photo Magazine, I was named International Photographer of the Year by Wedding and Portrait Photographers International (WPPI).
I've also received the International Photographic Council Leadership Award at the United Nations, and I'm a Nikon Ambassador (National Spokesperson). I'm the only photographer to win the Wedding and Portrait Photographer's Grand Award for Photojournalism twice. In 2014, I was also awarded the Lifetime Achievement Award from WPPI.