Lighting and Skillset Bootcamp
The Lighting & Skillset Bootcamp
NEXT BOOTCAMP: JULY 11-12, 2023
Email Cliff Mautner to secure your spot or to ask more questions about the upcoming workshop.
Workshops for Wedding Photographers
The Lighting and Skillset Bootcamp helps photographers improve their work and develop their own distinct style. After spending more than 40 years as a photographer, I've come to believe the best way to accomplish these goals is to become one with your camera. Seeing with your mind's eye is much different than simply looking through your viewfinder. To truly see, a photographer must first develop their technical skills, which will then allow them to develop their own style.
The main goal of this workshop is for every photographer in attendance to drastically improve their skills and give them the confidence to go after their own style. So that I can provide individual attention to every student, attendance to every workshop is strictly limited.
Newsletter Sign Up
Use this form to subscribe to our mailing list and be the first to receive information about upcoming workshops!
Featuring
Comprehensive overview of Technical Aspects of Photography & Your Gear
Understanding the Difference between Quantity & Quality of Light
How to Employ a multitude of simple, Creative Flash Techniques
Flash v Continuous Light
Quick, simple studio techniques
Lighting Subjects from Noon to Midnight
Live Bridal Shoot On Location in Philadelphia
Live Shooting of Bridal Prep Situations.
Individualized Hands-on Instruction during Shoots
Learn Techniques to Capture the Essence of Clients
One on One mentoring after the workshop
Other Topics
Client Interaction & Relationships
Sales Presentation Skills, including Mock Presentation
General Marketing and Pricing
Frequent Discussions About Business Practices
Building Referral Base through Vendor/Partner Relationships
Client Retention
Workflow from Capture to Proofing
---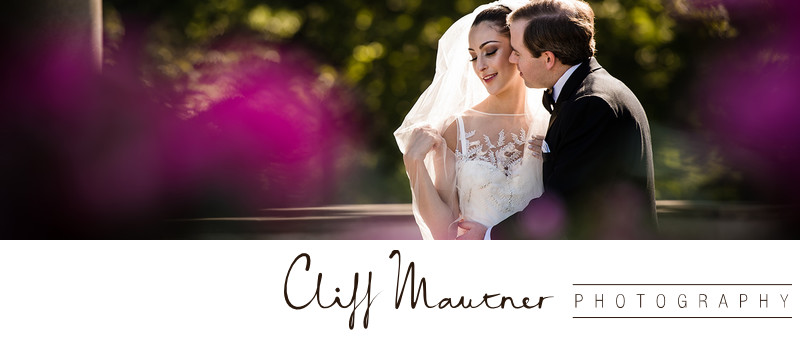 ---
Daily Schedule
The workshop begins promptly at 8:45 a.m. each day. We'll work all day and into the late evening hours on both days. Breakfast and lunch are provided each day. Upon registration, you'll be provided with a discount code that you may use at a nearby hotel (two miles away).
Dates & Locations
Workshops take place at my studio in Haddonfield, New Jersey. We are only 20 minutes from Philadelphia International Airport and only 5 miles from Center City Philadelphia.
The next bootcamp will take place July 11th and 12th, 2023, with an opening reception on the 10th for those who can attend.
Tuition
Tuition is $1,800 for the Lighting and Skillset Bootcamp. To hold your spot, a retainer of $900 is due at the time of your registration. The balance will be due two weeks prior to the workshop start date. Credit cards and PayPal are both accepted.
Book Your Spot Today
If you'd like to book a spot in my next workshop, call me at (609) 560-0877, email cliff@cmphotography.com, or click the link below. I look forward to meeting you!
---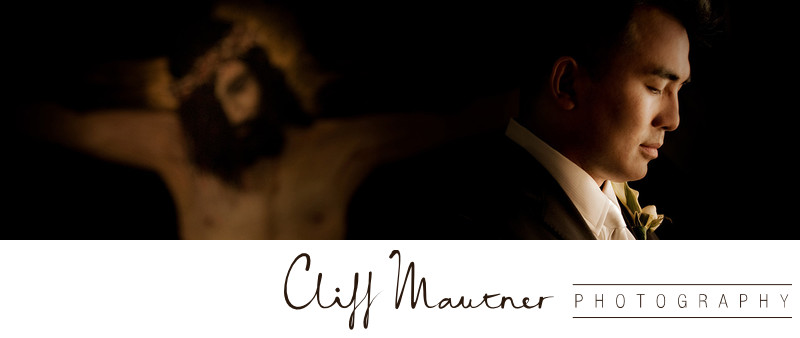 ---
International Students
I'm amazed at the growth and the international response of the Lighting and Skillset Bootcamp. Attendees are traveling from all over the world. This past year we've had students from Canada, Japan, Brazil, Saudi Arabia, Switzerland, New Zealand, Mexico, Indonesia, Australia, Fiji, Costa Rica, Hong Kong, Argentina, Panama, Dubai, and a slew of European countries such as England, Ireland, Sweden, Germany, France, Austria, Italy, and Spain. We have also, of course, welcomed attendees who have come to us from all over the United States!
Reviews from Photography Students
"When I decide to invest in something substantial, like most of us, I want to know if it's worth my while. And let's face it, you want to know whether or not Cliff's workshop is worth it. That's why we read these testimonies and go online and read reviews about products before we buy them. We want assurance on what we're about to receive. Well, at least I do. And I can assure you that you will not regret your time at Cliff's workshop.
A good teacher isn't someone who is just talented in their craft and their craft alone. I personally care more about the man or woman's character than I do their abilities. In the words of Albus Dumbledore, "It is our choices that show what we truly are, far more than our abilities." And my personal experience at Cliff's workshop was nothing but character.
I would like to, as briefly as I can, share my personal experience at Cliff's workshop. For starters everyone there is nervous and excited just as you'd expect. The class varies in age, gender, race, creed, experienced, inexperienced, etc. There is not one person who couldn't come to this workshop and not feel comfortable. We had people from California to Canada, and all the way from the U.K. (shout out to my main man Anup) as well as young people, such as myself, and people in their 50's and 60's. It was truly wonderful and humbling to see the vast differences of everyone gathering for the same passion!
I'll say, it's not that I was apprehensive, but simply unsure of how this workshop would be. And I must say the hospitality is truly exceptional! Cliff and his personal assistant, Heather, go above and beyond to make sure you are well taken care of!
The days consist of learning about light and how to use it to your advantage. Like Cliff says in his video he is truly an "open book". Don't hold back! You can (and we did) ask him EVERYTHING you can think of: from photography, to business, to flash, to posing, to Pink Floyd! He will discuss it all! And the one thing I really respected and appreciated was that if he wasn't sure about something he would just be straight with you and tell you that he didn't know: to which he'd sometimes defer to Heather on subjects like editing and photoshop (which btw learning from Heather on editing is such a treat in itself). You get to go into the city and practice Cliff's lighting techniques with professional models and share your new knowledge and excitement with your fellow peers! Cliff is very hands on and is always demonstrating how to shoot subjects in different light (light and dark). He isn't arrogant nor does he talk down to you. He treats you with respect as long as you're respectful. He's as serious about not wasting time as he is funny. And I can't tell you how many times we all laughed together! It was nice to see him joke around with us and yet still be learning so much.
One last thing. Something that really resonated with me the most was that Cliff was struggling greatly with seasonal allergies (which, from personal experience is truly debilitating) but also a serious personal family emergency came up the day before that he was concerned about even doing the workshop. In fact he decided to cancel the 'meet and greet' the evening before (which, of course, everyone understand and took no offense). I say this because with all of that on his shoulders AND 12 hour day workshops to run, he not only gave us his full attention, but he gave it with such exuberance and tenacity that it just solidified the workshop's value for me. That alone truly gives incredible merit.
So, with all of that said not only do you learn about photography and business but more importantly you develop a personal bond amongst Cliff, and your peers. It's not just a workshop. I made great friends with whom I still stay in contact with. Even after it's all said and done you still stay in contact with Cliff and his assistant Heather and are able to ask him questions to which he'll still be quick to answer. I know you may have doubts because I did too to be honest. But trust me when I say it's a wonderful experience and I was very blessed and grateful to attend this workshop. And I promise you you won't regret it."
Andrew Scalise
May 2017 Bootcamp Attendee
---
If I had to describe Cliff Mautner's Lighting and Skillset Bootcamp in one word it would have to be "True."
Cliff's teaching was eye-opening. He allowed me into his world just enough to see a glimpse of what he looks for when he creates an image. He pulled back the curtain far enough to reveal how simple making beautiful images can be. I discovered that all too often I was overthinking the process. There is feeling to creating a photograph.
His years in photojournalism have obviously been an advantage to his craft, as his images are not only stunning, thought-provoking, and moving, they speak about the subject he photographs. A rarity among photographers. His images are very personal to him, and his care for his clients' lives is evident.
He made it clear his methods and approach are only one way, that I should apply what I learn but always be true to myself. As he demonstrated how light can be used to create a beautiful image, he would leave me to create images on my own, to try, to fail, to push, to learn. He answered my questions honestly, sometimes clothed in harsh reality, but always true.
You must come prepared technically, but arrive empty. Be open to knew thoughts, ideas, and concepts, both technical and aesthetic. He is brutally honest, but his heart is large, and I believe he has a genuine interest in his students. He made the point that using the camera must be innate. To reach a level that the technical becomes subconscious. There is so much to take away from his technical explanations, both natural light, and flash. But the really great part for me was that Cliff, whether intentionally or not, was confirmation that this business is more than a bunch of pictures at an event. It is about preserving people's lives and their bond with one another. Cliff showed me that it is a humbling privilege to take part in these memories with my clients.
Although he has done many of these bootcamps, the days are long and full of insight, spoken from the heart, not contrived nor scripted. I felt he was tailoring the message he delivers to his audience. At my level, but at the same time forcing me to focus and dig deep, to stretch my creativity. I wish it had been a full week.
He has an excellent staff surrounding and supporting him. Knowledgeable of their roll in the business and prepared to answer any questions. On the subject of business, Cliff was very open and honest regarding the business of wedding photography, and never hesitated to answer questions, with honesty and truth. It is a business, and he takes the business of wedding photography very seriously. It is his life, and livelihood.
Who better to learn the wedding photography business from?
Mark Holloway
M. Christopher Holloway Photography
---
"I also attended last week's workshop and it's hard to put into words what a life-changing experience it was. The whole concept of "good" light is out the window, Cliff shows us how to make any light "good light". As he says, as a wedding photographer your job is to catch the moments and you can't always afford to wait until the light is just right." He made shooting in direct midday sun not only ok but artistic, and beautiful. My confidence is way up from this, and I had several "aha" moments. Cliff obviously truly cared about each and every one of us getting it. We got the feeling that he would have stayed with us all night until we got it if need be. He was very concerned with all of us having a great experience and took care of every detail of the workshop. He was a complete open book, and a very humble guy considering the huge talent and success he is. We even got to sit in on a real wedding inquiry meeting to see exactly how he conducts those."
---
"Cliff Mautner is beyond amazing. As a wedding photographer for the last 5 years, I learned more with Cliff at this workshop in 3 days than I did in 5 years on my own. He will teach you how to see in ways you never even imagined. Turning the worst light into the most incredible advantage. I am so blown away that if Cliff ever offered another class, I would attend it even at double the price I paid. The quality of my work has taken a leap from where I was and my confidence is 10x what it was. I really believe I know what to do in any lighting challenge. I can't say enough other than to be at this class will give you an almost unfair advantage."
"Also, I don't think I've ever gone to a workshop or seminar where the host put so much effort into making sure EVERYONE'S needs were met. He left no stone unturned and logistically, the studio, the material, the food, drinks, and everything else was fantastic. As far as the content goes, he hit everything you could imagine. The class audience consisted of all levels of experience. From 25+ year professionals to people who are looking to take their hobby to the next level. From my conversations with my workshop mates, everyone felt they got their monies worth and a whole lot more."
---
"This month I attended the Lighting and Skillset Bootcamp presented by Cliff Mautner. I cannot begin to describe how just the time spent was one of the best I have ever invested. No question went unanswered and he focused on each of us. I felt like I not only got to know him as a professional photographer but understood him better as a person. I was also fortunate to form friendships with those that I met in that class. The variety of topics we covered were amazing and in-depth. I also felt that nothing was a hard sell of anything, but rather a hard share. Also, what was demonstrated was not the right way, but just, his way. He did not preach, he spoke, he shared, he educated. I could not ask for more than that.
---
"I waited a long time to be a part of the Lighting and Skillset Bootcamp, and I am so excited to talk about the experience I had. I knew years ago that I had to wait until I was ready for the kind of learning I would experience at Cliff's workshop. I had to have the proper gear and the mindset to take it all in without missing a beat. If you are someone who wants to improve your way of seeing and working, you should put this workshop on your bucket list. The word I have coined for my experience at the workshop is EUREKA! I had always said that light was elusive, oh I was wrong and now I know it's not. It's how you see and Cliff will show you how to see. People always ask me, "don't you learn all that when you are at a wedding with Cliff?" And the answer is no, not like I learned at the workshop. You will spend time with people who are on the very same quest as you. It was a journey filled with laughs, new friends, good food, road trips, and lots of learning. Cliff will answer completely and honestly any question you pose. There is nothing like having beautiful models to work with and a list of skills covered with no stone left unturned. Everything from natural light, window light, off-camera flash, to workflow, pricing, taxes, and insurance, you will be filled with information that will help your business grow as well as your soul. This Bootcamp is about YOU as much as it is about learning. I might be the luckiest girl in the world. All I can do is be grateful and keep on stopping time."
---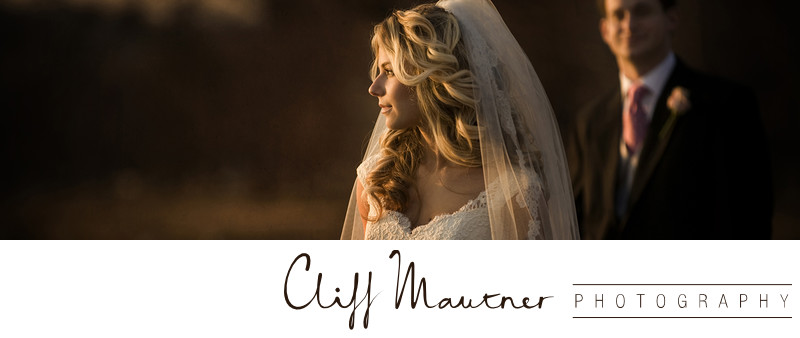 ---
"After having just returned home from a 2-day workshop, I felt compelled to take a few minutes to send you this email. My wife and I attended your Lighting and Skills bootcamp last year. With that still very fresh in our minds (even though we attended in August of 2014) the bar was set very high. Your attention to details and hands on approach to teaching is second to none. The time you spent working with each of us, providing a real time feedback loop during practice exercises, and ultimately while on location in Philadelphia photographing multiple model couples has been invaluable. The fact that you provide multiple "couples" for us to interact with and photograph is huge! I won't name names in this email (happy to discuss over the phone) but this other workshop was a huge let down in that area. We had one couple to photograph and the time with them was very minimal since everyone else in the class needed their time with them too.
As I mentioned, your attention to details and running a smooth class/workshop go a long way. From providing transportation to the external shoots, to starting class at the designated start times, you provide the optimal opportunity for learning. Your bootcamps promote a camaraderie amongst the attendees that I just did not feel with this other workshop. Your candid approach to teaching goes a long way.
I will continue to promote your bootcamp to every photographer I come in contact with.
Thanks again, Cliff!"
---
More Reviews from Workshop Attendees
Here are several reviews that have been posted on business websites and blogs of professional photographers who have attended the Lighting and Skillset Bootcamp. The most recent review is from Megan Allen, who wrote what may be the most comprehensive review. YOU CAN READ THAT REVIEW HERE.
Lighting and Skillset Bootcamp