Please Touch Museum Wedding Photos
4231 Avenue of the Republic, Philadelphia, PA 19131
https://www.pleasetouchmuseum.org/event-rentals/
One of Philadelphia's oldest landmarks, the Please Touch Museum is housed within the walls of Memorial Hall within the 284-acre Fairmont Park. This particular venue exemplifies diversity, offering a whopping six event spaces, all vastly different in their design and theme from the next.
From the fabled, storybook home of Alice in Wonderland, located in the East Gallery, to Hamilton Hall, which models a four-story Statue of Liberty made entirely of children's toys, the Please Touch Museum will assuredly leave a lingering eccentricity with guests.
One of the more identifiable aspects of any Please Touch wedding is their fully operational carousel, featuring hand-carved animals, and enclosed in a 9,000 square foot glass building. Aptly named, The Carousel House can accommodate up to 200 guests for a most unique reception.
With its towering dome and 60-foot ceilings, Hamilton Hall exudes drama and scale in an elegant fashion. Pair this reception venue with a ceremony in the South Foyer, yet another breathtaking and stately space that can be utilized for both ceremony and reception. The South Foyer's vaulted ceiling will surely guarantee a bride's dramatic entrance!
Both the East and West Gallery are befitting anyone looking to satisfy their inner child. The West Gallery is its own microcosm, complete with an urban sprawl of skyscrapers, shops, parks, and even a SEPTA bus.
Brimming with lily ponds, fields of grass, and a 70-foot flowing river, the East Gallery transforms from a jungle-like atmosphere with their "River Adventure" theme to a Wonderland exhibit.
Looking for a more historical motif? The Centennial Gallery is most notable for its scale model of the 1876 Centennial Exhibition. Perfect for a more intimate, historically themed reception.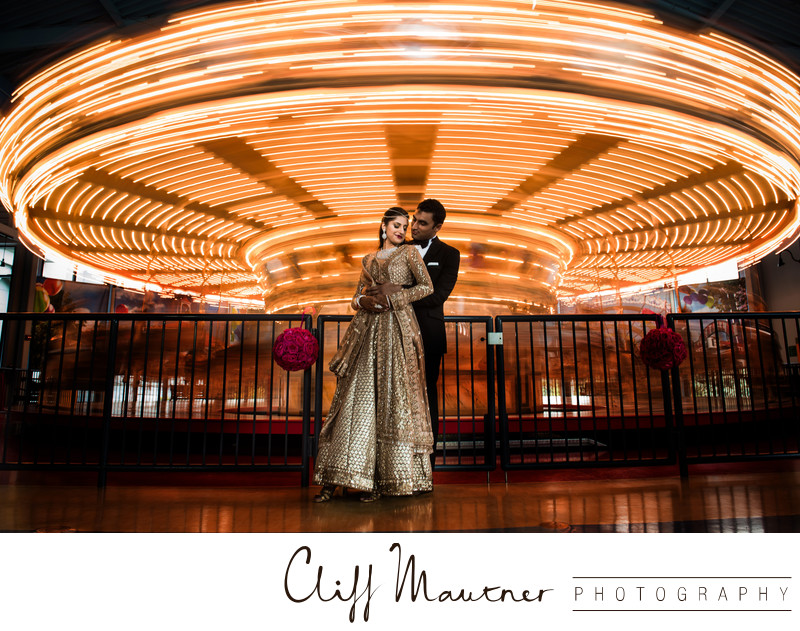 Please Touch Museum Photographer
I've had the pleasure of shooting many Please Touch Museum weddings, and I particularly enjoy shooting my couples out behind the museum. There is so much beautiful light coming from the west, and because it's within Fairmount Park, the sun isn't blocked by buildings, and it drenches the area behind the museum in gorgeous, golden light.
Planning a ceremony or reception at Fairmount Park's Please Touch Museum? Reach out today to talk about wedding photography and event coverage at one of Philly's most unique wedding venues!