Westin Philadelphia Hotel Wedding Photos
The Shoppes at Liberty Place, 99 S. 17th St, Philadelphia, PA 19103
https://www.marriott.com/hotels/event-planning/wedding-planning/phlwi-the-westin-philadelphia/
Downtown chic, pet-friendly, and well-being centric, the Westin Philadelphia is situated neatly between Rittenhouse Square and Philadelphia City Hall. Its Center City locale allows for easy access to upscale shopping and dining for guests and couples alike to enjoy during their stay.
Leave all the details to the professionals! Event planning services, AV equipment, and catering are all provided on-site to ensure couples focus on cherishing their special day. With 9 event rooms, 6 break-out rooms, and a 720 total guest capacity, the Westin meets the approval for stylish and modern affairs.
Sit back and breathe in the congenial atmosphere that is the Westin's Winthorpe and Valentine. This sleek and modern restaurant embedded in the hotel doesn't skimp on luxury with creative meals, dark wood accents, and flickering candlelight set against burgundy and cream-colored walls.
The treasured Grand Ballroom is a fixture for those aspiring for a more clean, refined, classic aesthetic. Envision bouquets of pale roses with fresh snipped greenery in pristine glass vases atop crisp linen-lined tables. Daytime weddings can take advantage of the natural light, paired with minimalist, fresh tones with a pop of pink and purple floral centerpieces. Glittering chandeliers throughout offer just the right amount of whimsy to each and every event!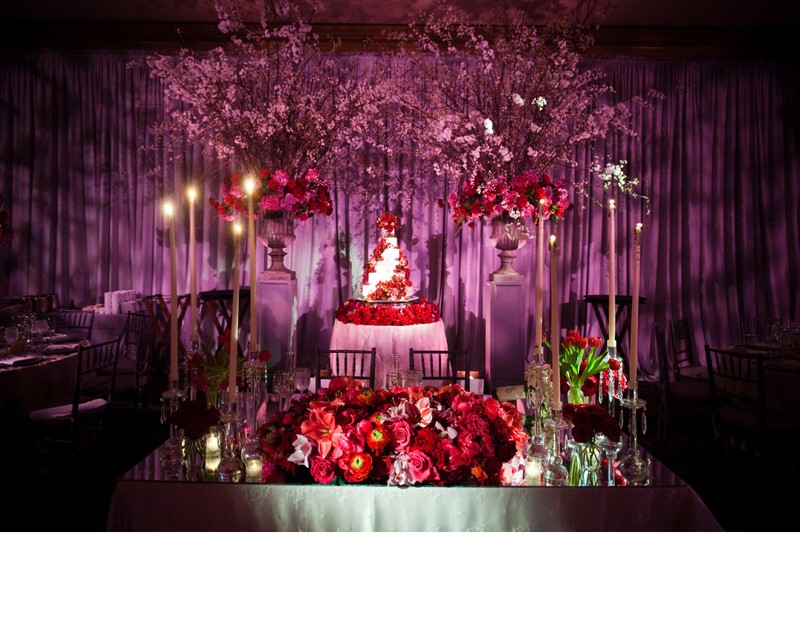 Westin Philadelphia Photographer
If you are planning a wedding at the Westin Philadelphia, please reach out, and let's discuss photography for your big day!