Lifetime Achievement Award
Photo Industry Recognition
I've been making a living with my camera for a very long time. During the 2014 Wedding and Portrait Photographer's international convention in Las Vegas, I received the Lifetime Achievement Award. This award, given annually to only one individual from WPPI, is an honor bestowed upon those who have succeeded at the highest level of the craft. The award represents artists who have been leaders within the industry and have been exemplary role models with regard to artistry, ethics, and educational contributions to the world of photography. Their influence on wedding and portrait photography has been profound, and it is recognized with this award.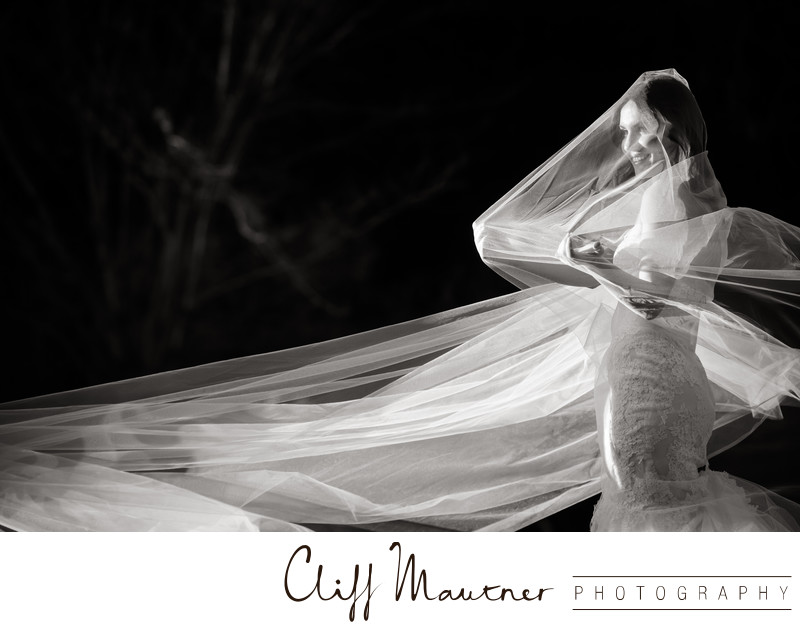 At first, the words "lifetime achievement" award sounded a bit ominous. I sarcastically asked if the award came with a geriatric walker and some Depends. However, after some self-reflection and some reinforcement from my friends, I'm quite proud that this incredible honor was bestowed upon me. After all, when you start at age 19, perhaps I can receive another lifetime achievement award in another 30 years. Who knows…. I shoot 50 weddings per year, and I will do so for many years to come. My work has never been better, and I'm still incredibly motivated to capture moments for my incredible clients.
For those interested, my beginnings were quite humble, to say the least. While in college in my sophomore year, like most college kids, I was broke. I was searching for a part-time job so that I could earn some pizza and party money. I replied to an ad in the newspaper that said, "award-winning newspaper seeks photographer." So, with minimal experience, a great attitude, and a pulse, I interviewed and was hired. Obviously, they were desperate! For $75.00 per week, I was assigned to shoot community assignments on weekends, process and print those assignments, process and print the film the reporters shot during the week (some really crappy negatives), and place everything on the editor's desk by Monday morning.
I also had a part-time job working 3 evenings per week at a supermarket chain's photo processing plant until 3 am. Oh, yeah, I also coached gymnastics and attended college full time. Fun stuff….However, I must admit that I wasn't very good at the time. I always had a pretty good eye, but I didn't have anyone to mentor me. I learned on the job… School of hard knocks, as they say.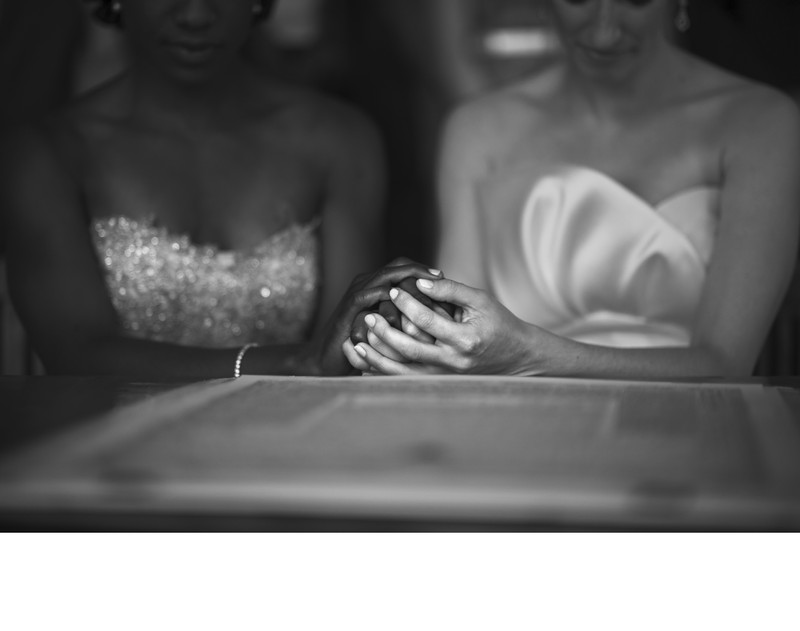 Two years of working for that weekly gave me a taste for photojournalism. I loved storytelling and really enjoyed meeting fascinating people and experiencing unique events. After printing crappy negatives from the assignments the reporters shot, I really learned my way around a darkroom. I heard that the Philadelphia Inquirer was hiring correspondents/stringers to infiltrate the suburbs to expand their coverage. I was given an opportunity and ran with it. I was promptly fired from the weekly for a conflict of interest. Even though it was only $75.00 per week, it still hurt because I took pride in what I had done there.
I spent 15 years working as a photojournalist for the Philadelphia Inquirer. My first assignment, given to me by my photo editor Bryan Grigsby, was to cover a "German American Police Association meeting" in Burlington County NJ. Bryan, with his tireless sense of humor, figured "who better to send to the German American Police Association meeting than the new Jewish kid." Next up from Bryan was the monthly meeting of the "La Leche League." Yes, that's not a typo. It was a meeting where women breastfeed their babies. Trust me; I was more uncomfortable than those mothers were. Bryan taught me how to be a storyteller. He helped me learn how to see, and he provided me with criticism when I needed it most. He wasn't just a photo editor. If there is such a thing as a photographic parent, Bryan Grigsby was just that for me and many who worked under him.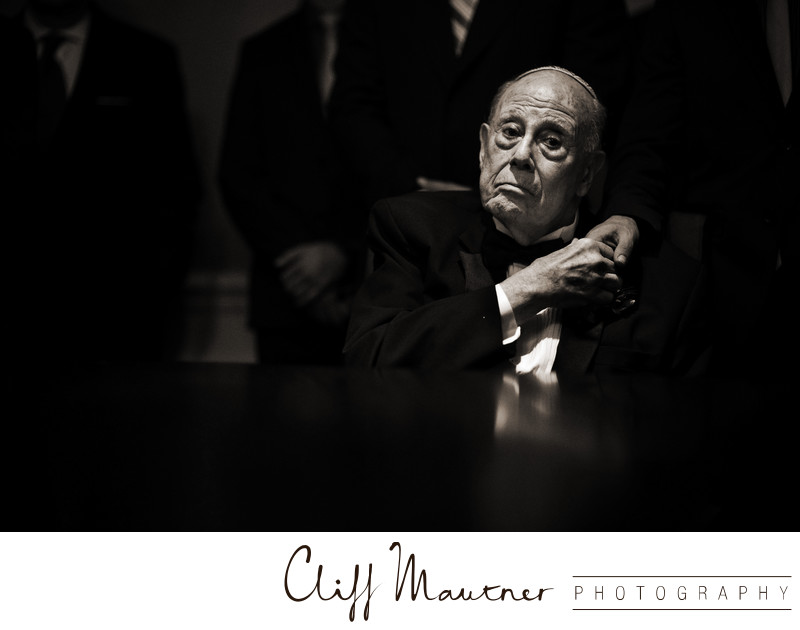 I'll spare you any detailed accounts of the next 6000+ assignments I shot, but I can tell you that so many of them made me see the world in a unique fashion. While those 15 years weren't exactly financially rewarding (understatement), it was, instead, free tuition to the "University of All Walks of Life." I got to see people, places, and things that profoundly impacted who I am as a person. I wasn't rich, but I was enriched by those years, and I became the intuitive, realistic, hard-working, perceptive, loving, open-minded man I am because of those I've met along that path. Oh, yeah, I also learned a little bit about photography as well! I learned from the very best people. I had the privilege of being mentored by several Pulitzer prize-winning photographers at the Philadelphia Inquirer; I just wanted to breathe the same air and hope osmosis would help me out.
Jump to 1998. Newspapers were on the decline- even back then. I, along with many of my colleagues, was laid off. I'll spare the ugly details, but fortunately, I was shooting a slew of commercial, advertising, and public relations assignments. I was doing pretty well and working for an eclectic array of clientele. A year earlier, I met a photographer at my best friend's wedding. She invited me to her studio, and just as an experiment, I shot a few weddings with her. That was the first time in my life that I believed I could shoot weddings- even though I'd never given the wedding genre a second thought. I believed it was a recipe-motivated, formula-driven genre that I had no interest in. However, thanks to pioneers like Denis Reggie and a few wedding photographers, the journalistic approach to weddings was en vogue. It was a natural fit for me. I found my legs, and I began shooting weddings full time shortly after my layoff. When I think about it, I've actually had two careers. One as a photojournalist, and another as a wedding photographer/educator. I've truly been blessed to have found the crazy world of weddings, and WPPI – a phenomenal trade organization – has been a vital part of my second career.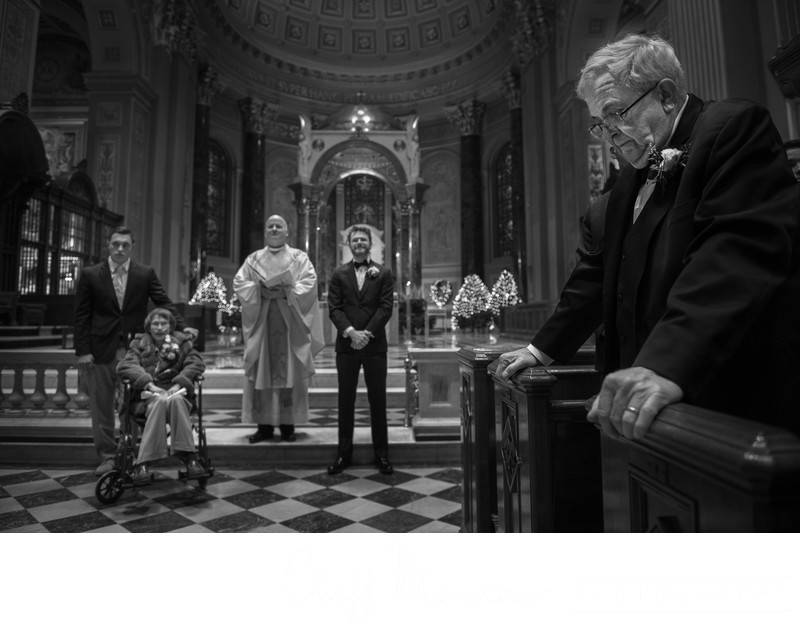 Now, one may think that a transition from photojournalist to wedding photographer would be seamless. Not so much. To ME, I was really interested in the story of the day, and I was adept at anticipating and capturing moments. Capturing emotions and telling the real story were paramount. I had evolved into a pretty good photojournalist. However, I needed to learn SO MORE to excel as a wedding shooter. First off, I needed to develop a much broader and more well-rounded skill set. I needed to learn how to make a woman look beautiful. I needed to be a portraitist, as well as a documentarian. Also, with the commotion and strain of a wedding day, I needed to earn a bride's trust so I could put her at ease when everything around her was pure chaos. I'll also spare you the dichotomy of being a photographer in business rather than being a business person in photography. That's a book, not just a web page article!
After nearly a thousand weddings, as well as many more for the foreseeable future, I'm still producing images at the highest level of my career. I need everyone to understand that my best images are in front of me. That said, I'm still learning. I'm still driven at every single event to break new ground. It doesn't happen often. Ansel Adams once said, "12 significant photographs in any one year is a good crop." Well, since we're all our own worst critics, my standards are pretty high. However, it's that drive to produce something special with every assignment that provides my clients with a level of consistency that I'm extremely proud of.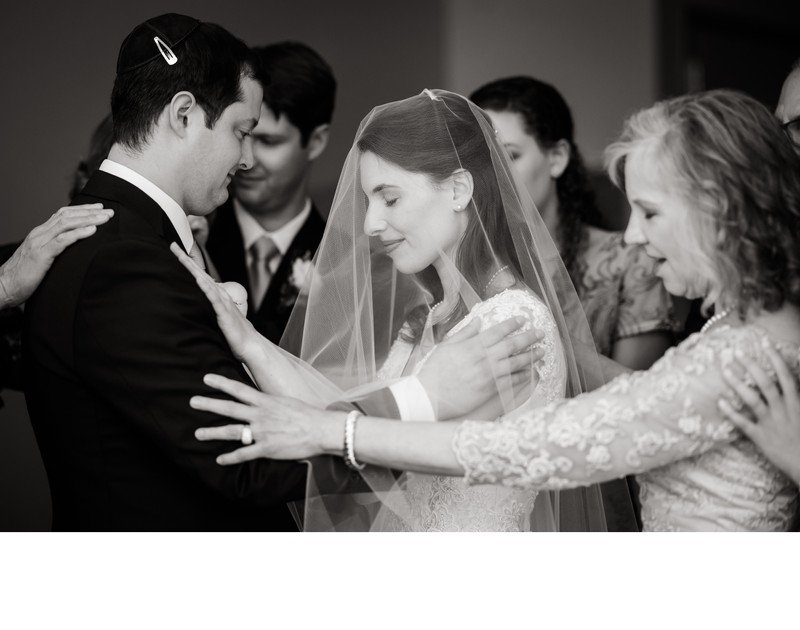 With any prestigious award, there are people along the way that are integral to anyone's success. In accepting this award in 2014, I thanked a few people that were instrumental along the way. I'd be remiss not to do so on this website. Obviously, I'm grateful to Wedding and Portrait Photographer's International, specifically my dear friend, Bill Hurter, for my first opportunity to speak and share my information so many years ago for WPPI. This organization has allowed me the platform to share my knowledge and experience with so many around the world.
Thanks to the Nikon corporation for what they do for so many photographers, specifically my brother, Mike Corrado, the professional relations maestro who is the innovator behind the Nikon Ambassador program. I've shot every single photograph of my career on Nikon cameras and Nikkor lenses, and being a Nikon Ambassador to the United States is an honor I don't take lightly.
I also need thank my friends RC Concepcion, Matt Kloskowski, and Scott Kelby for my involvement in the KelbyOne world and for helping me reach a global audience for my work and teaching. I'd be remiss if I didn't say thank you to my amazing studio manager, Noelle Andrews, who is on her way to building her own successful career. Without her, I couldn't take care of my clients the way I do, and I couldn't possibly provide the clients with the experience they deserve.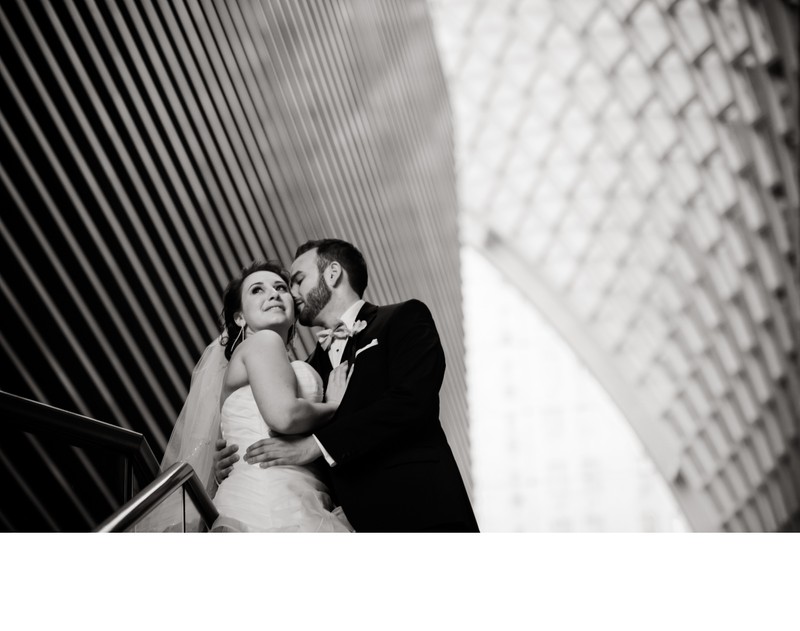 I'm proud that I've developed a distinctive style that uses dramatic light that accompanies compelling moments. I'm proud that I've been able to teach so many around the world how to improve their skills. I'm proud of the photographer and the teacher I've become. I'm proud to have been recognized by my peers at Wedding and Portrait Photographer's International for this incredible honor. However, I'm most proud of the fact that I'm still going strong, that I've taken care of my clients, and the best father I can be to my daughters Samantha and Alison.
The awards I've won are clearly an embarrassment of riches. Being named one of the Top Ten Wedding Photographers in the World, winning the WPPI Grand Award for Photojournalism, receiving the 2012 Nikon WPPI Photographer of the Year award, being the recipient of the 2013 IPC United Nations Leadership Award, being named a Nikon Ambassador to the United States, and now the WPPI lifetime achievement award.
In the end, as photographers, we're only as good as our clients. Thank you to all of my brides, grooms, and their families who've entrusted me with such an important day in your lives, and I hope that my images last for generations long after I'm gone.
I can't wait for this weekend's wedding.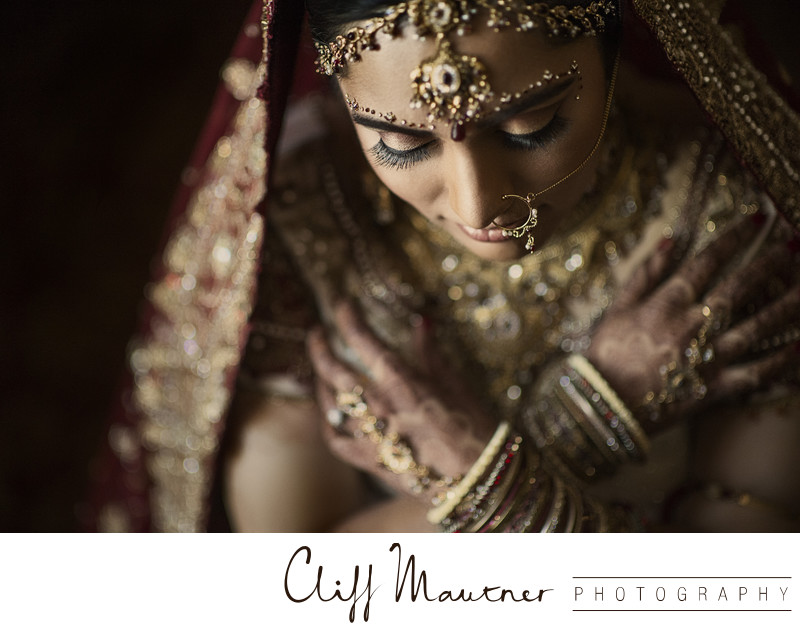 Lifetime Achievement Award