PHILADELPHIA & New Jersey Wedding Photographer
I hope that this gallery of wedding photographs shares with you some of the many different weddings that I have photographed throughout my career.
You will be able to look at weddings from Pennsylvania, New Jersey, New York, and the Northeast US. You will see images from the getting ready part of the wedding day, portraits of the bride and groom, bridal party images, family formal images, wedding ceremonies, wedding receptions, first dances, parent dances, toasts, blessings, party images, details, decor, and more.
From posed portraits to photojournalistic moments, I hope this collection of wedding photos helps illustrate how I document a wedding in a variety of different venues, conditions, and locations.
I have photographed nearly 1,200 hundred weddings, and not all have been on bright shiny days! I have photographed in hotel ballrooms, dark cathedrals, catering halls, museums, barns, open fields, train stations, historic mansions, college campuses, city rooftops, crowded city parks, at National Monuments, building lofts, under busy city overpasses, art galleries, beaches, atriums, small restaurants, private homes, farms, and more. I have photographed weddings in the rain, snow, sleet, harsh midday sun, sunset, nighttime, blizzards, and hurricanes.
If you are looking for the best wedding photographer in the region, then Cliff Mautner Photography is the choice for you.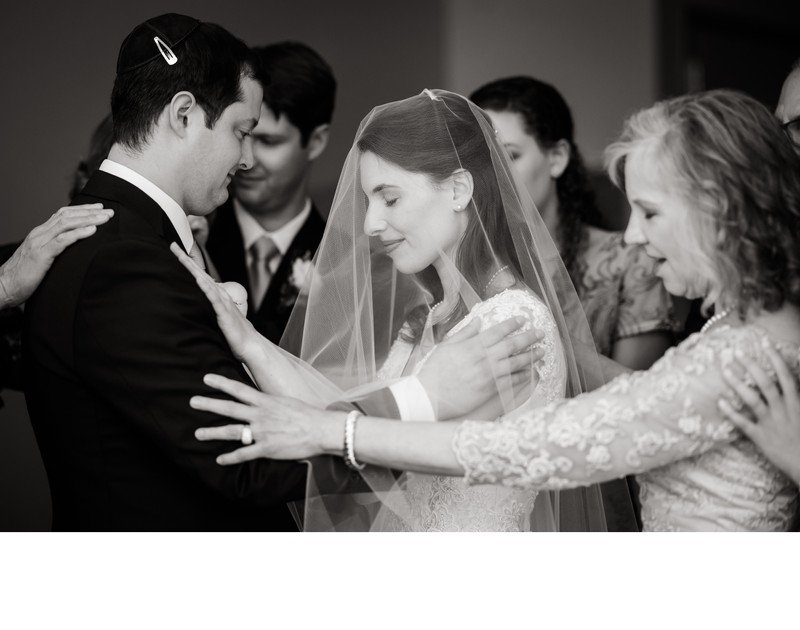 As a wedding photographer, I see many different religions, traditions, and customs at every wedding that I shoot. I love witnessing the ketubah signing at a Jewish wedding ceremony. It's actually where the couple is legally married, and the ceremony is just a formality in the Jewish religion. I love the ending of Hindu ceremonies when the couple is draped in flowers and showered in rice and flower petals.
The emotions that are demonstrated by the friends and family members are a potpourri of photographic opportunity. I also am truly moved by the bedecken during a Jewish wedding ceremony. This is when the bride and groom see each other for the first time on the wedding day. They are surrounded by the most important people in the world to them, and the emotional impact floods the room.


I have extensive experience photographing Indian weddings, most notably Hindu and Sikh ceremonies. I love the symbolism, the vibrant colors, the close-knit families, the emotional bonds between family members, and the traditional elements that set Indian weddings apart from many American events.
I have photographed large Indian weddings at the Crown Plaza in Cherry Hill, New Jersey, and I was incredibly impressed by how many guests this venue can comfortably accommodate.
I have also had the pleasure of photographing a Hindu wedding at the Please Touch Museum in Philadelphia, Pennsylvania. The ceremony took place on the expansive grounds of the Horticultural Center in Fairmount Park, and the reception was in the beautiful marble ballroom at the Please Touch Museum.
The Palace at Somerset Park is another excellent venue for an Indian wedding. Behind that building, there is a great open space for beautiful family formal photographs.
The Pierre in New York is another excellent location for a large event. I welcome the opportunity to document weddings from other cultures and am honored to be included in these heartfelt wedding days.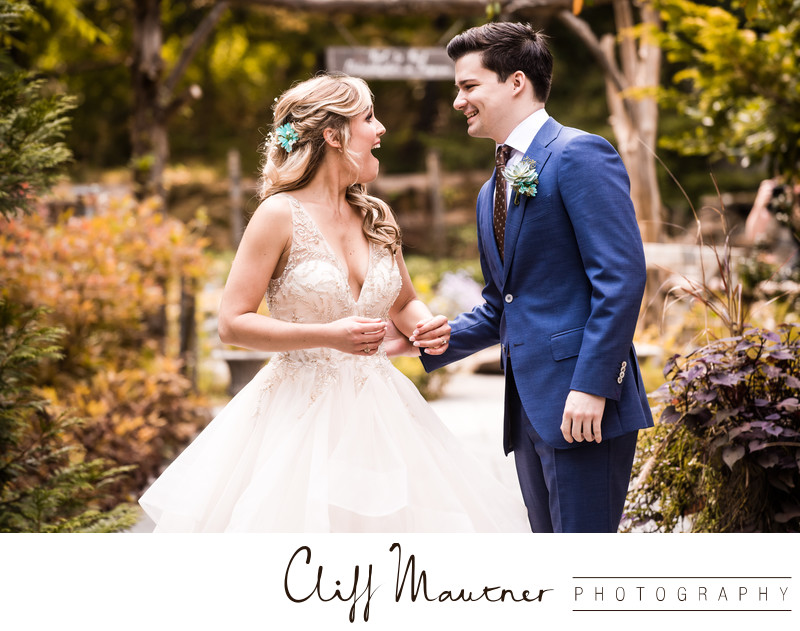 One of my favorite locations in Philadelphia for a wedding is the Hyatt at the Bellevue. The catering staff there provides impeccable service, and they treat me like family. The old-world Philadelphia ballroom provides an incredibly unique atmosphere that is unlike any other setting in Philadelphia. I love that the Hyatt at the Bellevue is close to Philadelphia's City Hall, which is one of my favorite places in the city to shoot.
Another amazing wedding venue in the Philadelphia region is Ashford Estate, located in Allentown, New Jersey. It may seem like it's in the middle of nowhere, but the estate itself is an oasis amongst a gorgeous rural setting. This location is perfect for a wedding. This venue had vast, sprawling grounds with tree-lined fields and beautiful light.
There are dozens upon dozens of perfect photographic locations at Ashford. I think their chapel is a perfect place for a wedding, the bridal suite is enormous and has perfect light, and a solarium is a super place for a cocktail hour. Ashford Estate is the perfect choice for brides and grooms who want various amazing locations in one gorgeous venue.
The Atrium at the Curtis Center is yet another fantastic location for a Philadelphia wedding. The venue sits in the middle of Independence National Historical Park, one of my favorite locations in all of Philadelphia to shoot.
The location is also convenient because it's close to nearby hotels, but we never have to travel very far for amazing wedding photo locations. The Curtis Center staff is always conscientious of the vendors working at each event, and they provide stellar service to their clients. They really go above and beyond to create the best experience for all involved in the wedding day, from the bride and groom to their bridal party, family, and friends.
If you're looking for a great Jersey City location for your wedding, look no further than the Liberty House Restaurant. The Liberty House has one of the most spectacular views of the Manhattan skyline from anywhere! There isn't a better place to take wedding photos with the Manhattan skyline incorporated into the images. I enjoy taking my clients over to Liberty State Park for their portraits. We are always able to find a diverse selection of compositional scenarios for wedding portraits and photographs.
I have been truly honored to work at such diverse venues and locations, but there are still so many more that I'd love to photograph.
I would love to photograph a wedding at Ellis Island, so hopefully, I'll get the chance one day!
Another amazing venue I'd love to photograph at is the Stateroom in Long Beach Island. It's part of the Weddings of Distinction group, and each of their venues is always impeccable. I've worked at Mallard Island Yacht Club, Bonnet Island Estate, and Ashford Estate before, so I'm looking forward to photographing weddings at the Stateroom. I know this new venue will be an incredible success for Weddings of Distinction.
Wedding Photography Pricing
Please contact me for my pricing and package information with details on my products and services. I'd be glad to walk you through the rates for all-day photography coverage, overtime, albums, album upgrades, parent albums, proofs, photographic prints, and more.
You can choose from any of my standard options, or we can create a custom package just for you. I welcome any and all questions about my services, and greatly enjoy the opportunity to talk to potential clients about their wedding days.
Reviews
I am so pleased by the kind reviews my past clients have posted about Cliff Mautner Photography on Wedding Wire. Clients have also found me on the internet through The Knot, Style Me Pretty, Philadelphia Weddings, and New Jersey Bride.